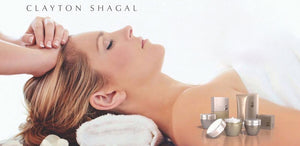 One Love Facial with Hydrating Eye & Lip Mask
Sale price Price $67.00 Regular price $136.00 Unit price / per
One Love Facial with Eye & Lip Hydrating Mask, Selfology®
Choose from one of the following 7 facials: 
Soothing Facial (Needless Mesotherapy)
Hydrafill Facial (Needless Mesotherapy)
Timeless Facial (Needless Mesotherapy) 
All facials in this highly effective personalized facial package includes cleansing, exfoliation, blackhead extraction, personalized mask, scalp & décolleté massage and facial massage.
Spa Group Demo
Needleless Mesotherapy Video Demo by Selfology®
Mesoscience Machine
MESO INFUSION TECHNIQUES
ACTIVATION
Technique used to activate the circulation and improve tissue trophism and hydration.
HYDROPHORESIS
Technique that uses pulsing current in order to increase the penetration of active ionic agents inside the tissues. Facilitates penetration of the Mesoconcentrates. 
 ELECTROPORATION
Technique that uses electrical currents to create electromagnetic waves that increase the permeability of the cellular membrane and create "temporary and reversible pores" to make it easier for the active ingredients to enter. Increases the cellular absorption of the Mesoconcentrates.
CRYOTHERAPY
Cryogenic technique with a toning and firming action. Favours vasoconstriction and decongestion of the tissues so that the active ingredients maintain their activity for longer.
Selfology Experiences 
50 - 75 min | Couple, Single Room