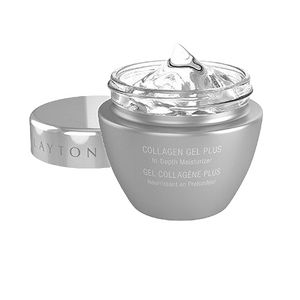 Clayton Shagal Collagen Gel Plus
Sale price Price $87.00 Regular price Unit price / per

Clayton Shagal Collagen Gel Plus
For Whom
Ideal for mature and dehydrated.
Benefits
Dramatically increases skin's ability to retain moisture
Smoothes fine lines and wrinkles
Improves skin tone, clarity, and texture
Enhances replacement of collagen lost in aging process
Reduces signs of aging and photo-damage
Transforms overall pigmentation to be healthy and glowing.
Key Ingredient
10% Non-hydrolyzed acidosoluble collagen – Increases moisture-retention in collagen fibers
Directions
After thoroughly cleansing the skin with a cleanser, apply a small quantity of Collagen Gel Plus on face, eye contour and neck.
Apply evenly, without massaging into skin.
Let the gel penetrate thoroughly.
Make sure the gel penetrates within 60 seconds, to avoid excess.
After a few weeks, the gel will penetrate more slowly indicating that the skin is better nourished; at this point reduce the quantity applied.