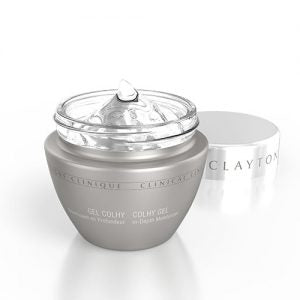 Clayton Shagal Clinical Colhy Gel
Sale price Price $118.00 Regular price Unit price / per
Benefits
Ideal for pre-laser procedures to promote skin resiliency
Ideal for post-laser procedures and peels to accelerate recovery
Revitalizes production of collagen in the dermis
Improves overall skin tone, clarity, and texture
Enhances results of professional skin treatments
Fortifies the skin's foundation for improved skin density
Smoothes fine lines and wrinkles
Accelerates healing of scars and burn
Transforms appearance of pigmented skin
Hydrates dermis and improves suppleness.
Key Ingredient
15% Non-hydrolyzed acidosoluble collagen

 

– Increases moisture-retention in collagen fibers
Directions
After thoroughly cleansing the skin with a cleanser, apply small quantity of Colhy Gel on face, eye contour, and neck. Apply evenly, without massaging into skin.
Let the gel penetrate thoroughly.
Make sure the gel penetrates within 60 seconds, to avoid excess.
After a few weeks, the gel will penetrate more slowly indicating that the skin is better nourished; at this point reduce the quantity applied.
Complimentary Skin Consultation
Prescription Based Skin Consultation with Self Ecology Mapping* Insights   ( *SEM = 9 Body Types System curated by advanced Chinese Medicine)